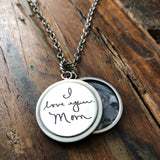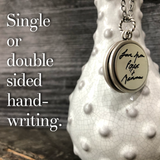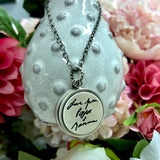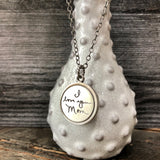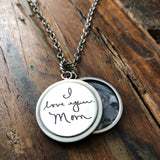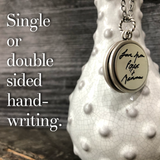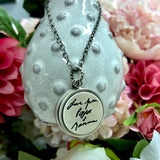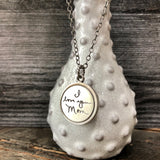 Eclipse Handwritten Necklace - Sterling
Guaranteed safe checkout

Our newest piece is a spin off of the traditional locket, only ours doesn't lock. We offer handwriting on one or both side. Once you receive your custom handwriting necklace, two pictures can be placed on the inside.

Entire necklace is sterling silver. 

Pendant measures one inch. 
multiple lengths available.