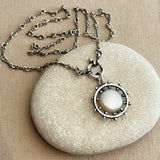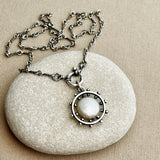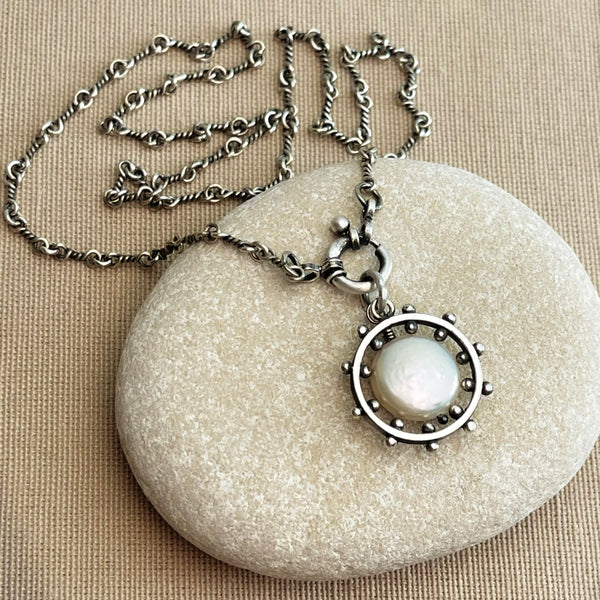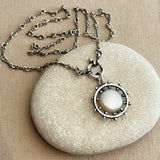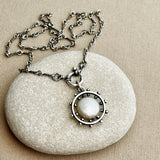 Sterling Silver Balanced Pearl Coin Necklace
Guaranteed safe checkout

While I was creating this coin pearl pendant necklace, it took on a life of its own. The delicate pearl coin encased within the rigid dotted sterling cog is a perfect balance of beauty and strength. The handmade sterling silver chain pairs perfectly with the pedant. 
This coin pearl necklace with sterling silver chain is available in three lengths: 16", 18", or 20"


The necklace clasps in the front and is designed to complement the pendant.