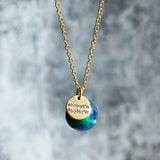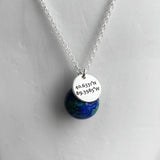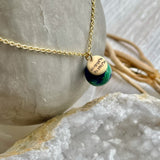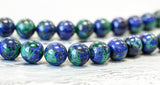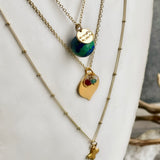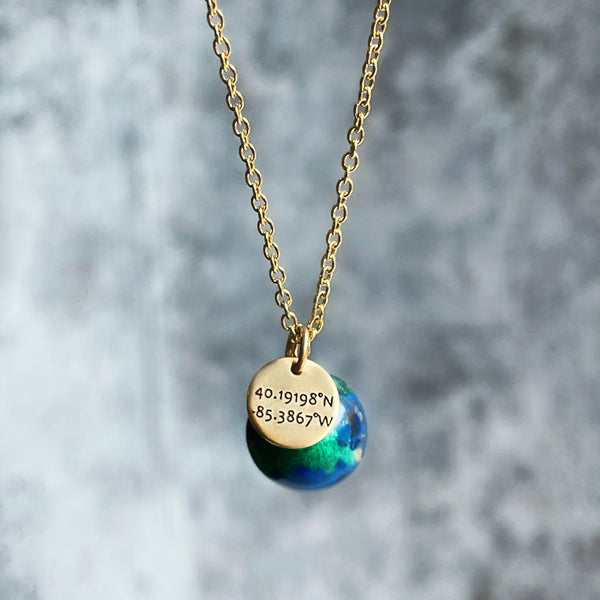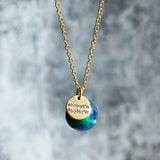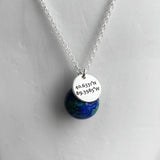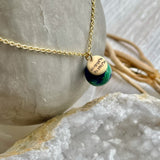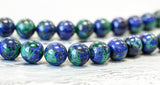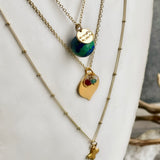 Love and Latitude Azurite Necklace
Guaranteed safe checkout

This longitude and latitude necklace will be a reminder of the special place you hold close to your heart. The engraved coordinates on this necklace may be where you grew up, a grandparent's home or a summer lake house, where you went to college, or where you met the love of your life. 
On a recent buying trip, I found the most gorgeous azurite beads. The minute I laid eyes on these amazing stones I knew what I wanted to do with them. Azurite is mostly found in France and Namibia, while noteworthy occurrences have been found in Mexico, Chile, Australia, Russia, and Morocco. 
The azurite pendant on this latitude necklace is approximately a half-inch in diameter with small sterling silver or gold-filled disc that hangs from the top.
You may choose 16-18 inches or 18-20 inches for the sterling silver or 14k gold-filled yellow gold chain.