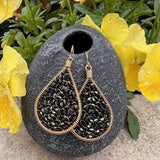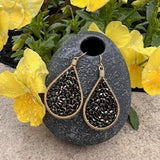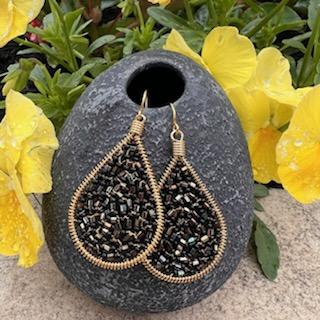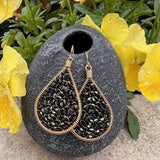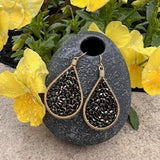 Guaranteed safe checkout

These sparklers are a deep iridescent black. Our beaded teardrop statement earrings are 14k gold filled and wrapped with smoky black seed beads to create a dazzling look.
The Starry Night earrings are two inches in length from the top of the wire to the bottom of the earring.