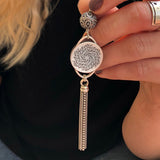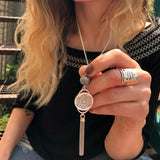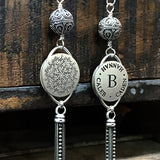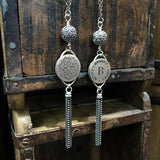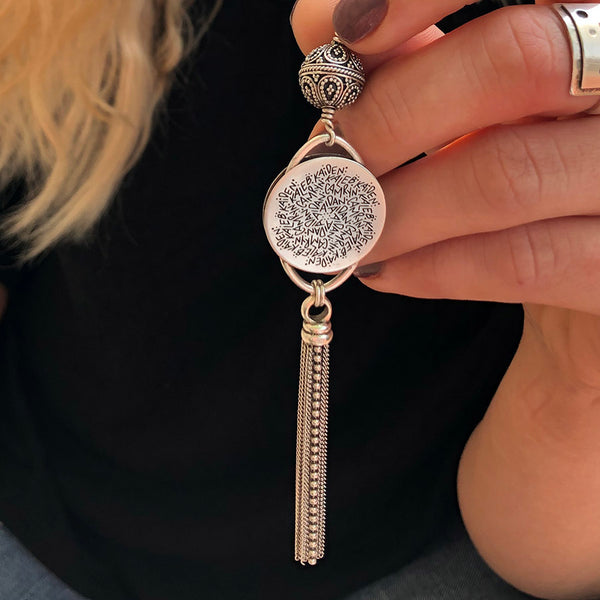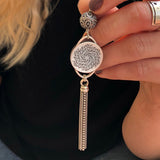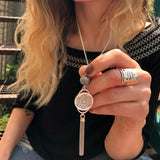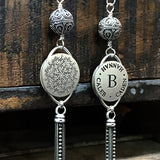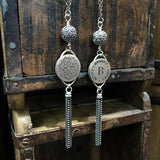 Double-sided Namedala® Tassel Necklace - Mandala Name Necklace
Guaranteed safe checkout

Namedala® turns your name into a work of Art.  The personalization of this piece is so subtle, that it takes a moment to recognize the name in the design.  It is a statement necklace and definitely a conversation starter!
Double-sided Namedala® pendant customized with your name or names.  Reverse displays names and center initial.
Completely unique - no two are the same.
Sterling silver tassel necklace and chain.

Matte sheen metal finish
Engraved (not printed)
Lengths available in 26", 28", 30"
Pendant is 7/8"  in diameter
Tassel length is 1.5"