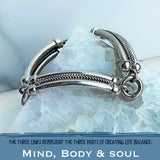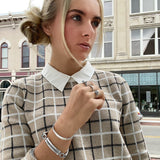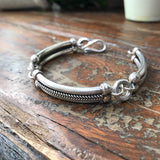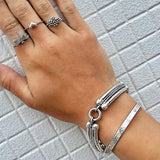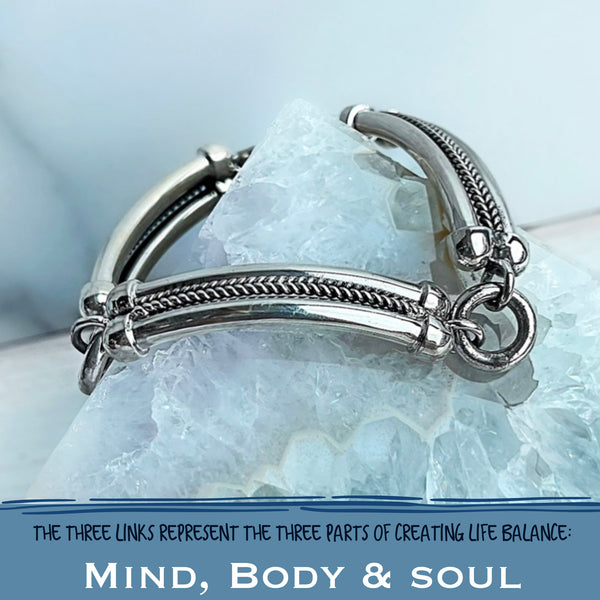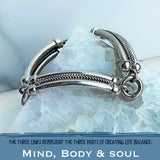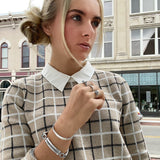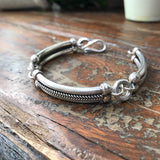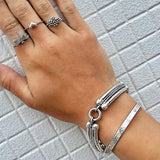 Sterling Silver Balance Bracelet - Quick Ship
Guaranteed safe checkout

Life is a balance of holding on and letting go.  -Rumi
We are all striving to find that delicate balance in our lives. The three links in our simple sterling silver Balance Bracelet represent the three parts of creating life balance: the body, mind, and soul. This hook and loop bangle will become a visible reminder of what is most important in our life journeys.
Fits size 7.5 wrist size.
For more like this, view our full collection of handmade bracelets.