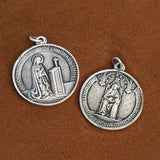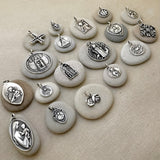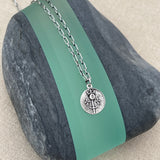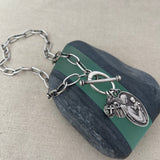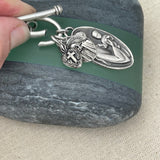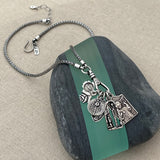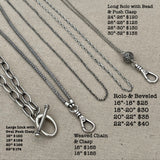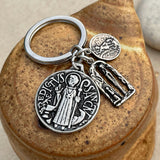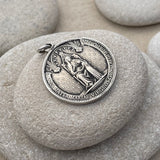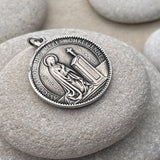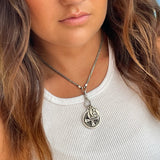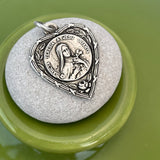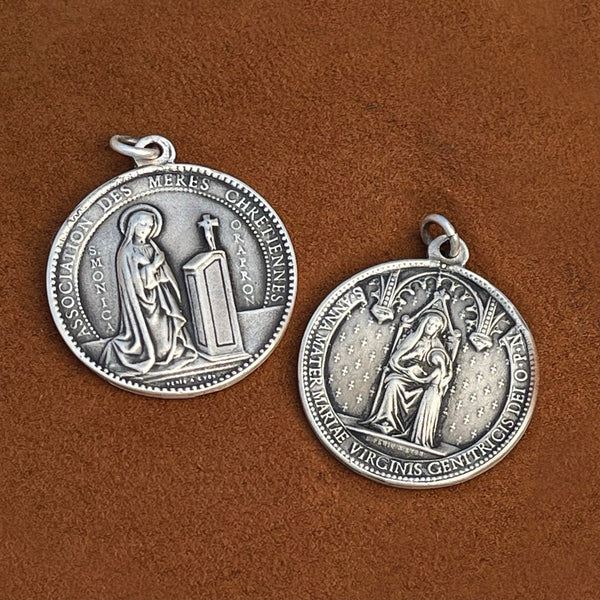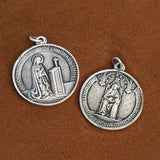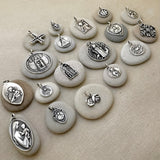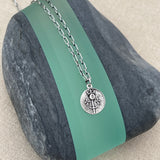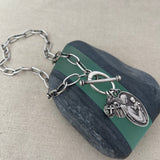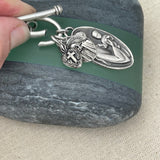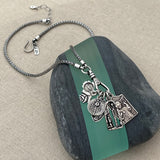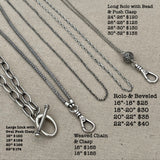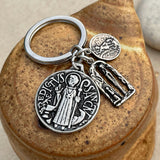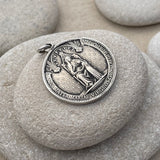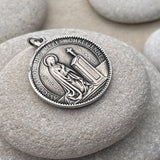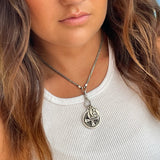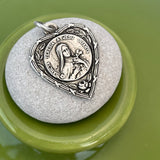 Virgin Mary with Mother St Anne double-sided with St Monica
Guaranteed safe checkout

St. Anne is the mother of Mary and the maternal grandmother of Jesus. She is the patron saint of all women, mothers, grandmothers, pregnant women, women in labor, women who desire to have a child, and educators.
On the other side of this charm is St. Monica. She is recognized as the patron saint of mothers. Her faith and dedication to motherhood played a pivotal role in the spiritual formation of one of the most brilliant philosophers and well-known saints of all time - St Augustine, her son. She was widowed early on and devoted her life to her children. 

This double-sided St. Anne Mother of Mary and St. Monica charm is sterling silver. It measures 1.5" in diameter.