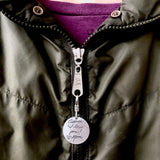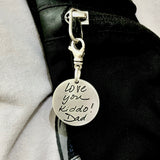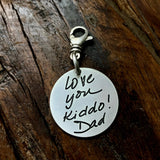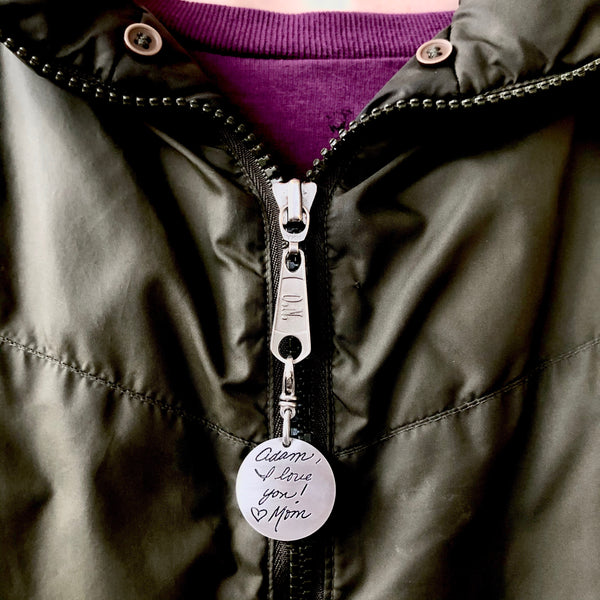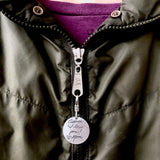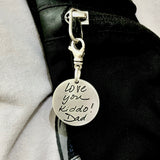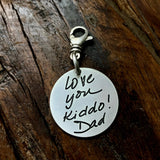 Handwritten Charm - Sterling Silver
Guaranteed safe checkout

Do you know someone who doesn't wear jewelry but you want them to have a keepsake? This custom engraved sterling silver handwriting charm is perfect for them! The sterling silver clasp swivels so that if it charm is double sided, it will easily bounce between the two sides. 
The charm is 1 inch in diameter. 

You can choose single sided or double sided.