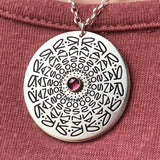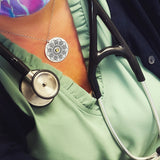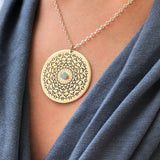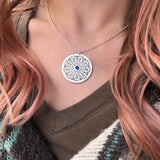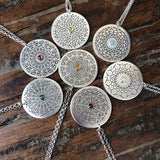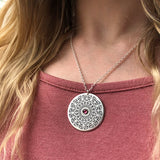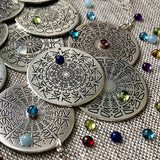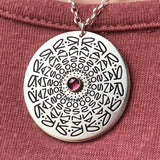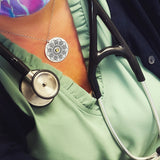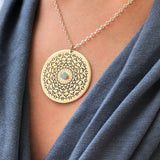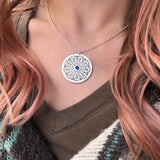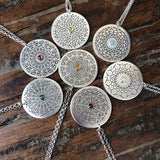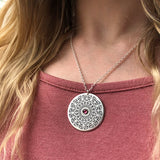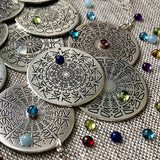 Jewel Namedala® - Mandala Name Necklace
Guaranteed safe checkout

Jewel Namedala®
We have decided to give our signature "Namedalas" some bling! We have plenty to choose from. You can now create a Namedala® necklace with a gemstone by adding your choice of 4mm gemstone to your single or two name mandala. Pick your birthstone or your favorite color.
Namedala® turns your name into a work of art. The personalization of this piece is so subtle, that it takes a moment to recognize the name in the design. It is a statement necklace and definitely a conversation starter!
Mandala pendant customized with your name.
Completely unique - no two are the same.
Sterling silver pendant and chain.
4mm gemstone.
Matte sheen finish.
Each personalized name pendant is engraved (not printed).
Lengths available in 16", 18", 20"
Pendant is 1.25" in diameter.
If our artists are not able to work with the provided name, we will contact you to discuss further.
PRODUCTION TIME for personalized jewelry is 10 business days (that does not include weekends or national holidays). Each piece is handmade in our Midwest studio by local artisans. Production times will be longer during HOLIDAYS. Please visit SHIPPING page for updated production times.  You will receive an email with tracking information once your order has shipped. 
Expedited shipping upgrades do not change production time they only speed up the shipping process.