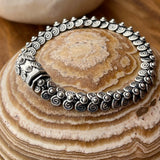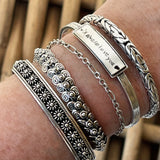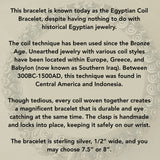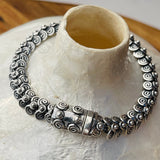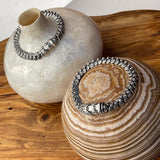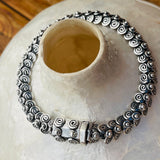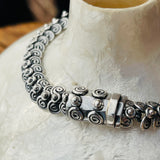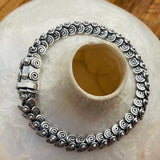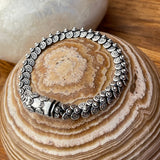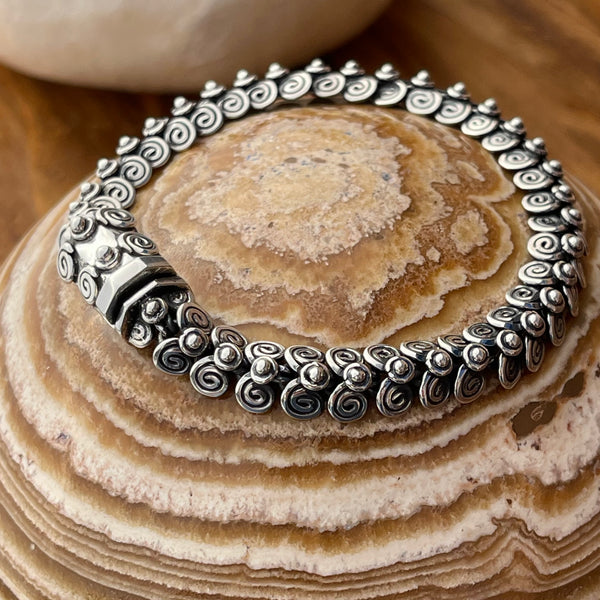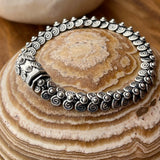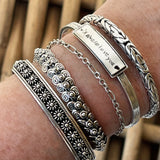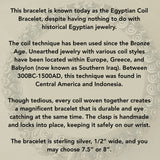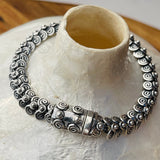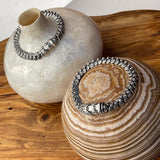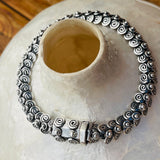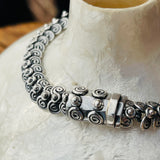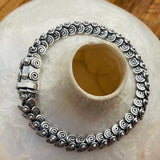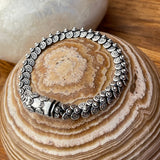 Sterling Silver Egyptian Coil Bracelet
Guaranteed safe checkout

This sterling silver bracelet is known today as the Egyptian Coil Bracelet, despite having nothing to do with historical Egyptian jewelry.
The coil technique has been used since the Bronze Age. Unearthed jewelry with various coil styles has been located within Europe, Greece, and Babylon (now known as Southern Iraq). Between 300BC-1500AD, this technique was found in Central America and Indonesia.
Though tedious, every coil woven together creates a magnificent bracelet that is durable and eye-catching at the same time. The clasp is handmade and locks into place, keeping it safely on our wrist.
This sterling silver Egyptian coil bracelet measures 1/2" wide and with an optional length of 7.5" or 8".