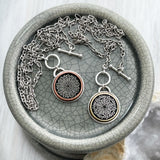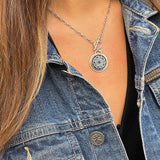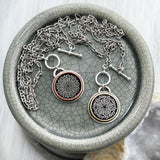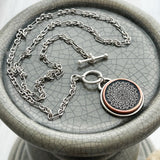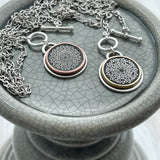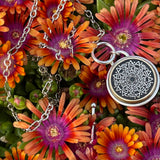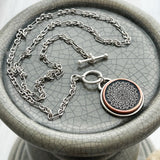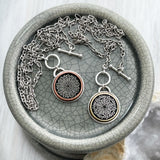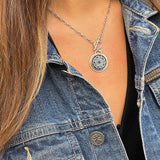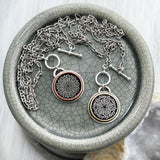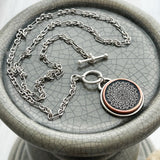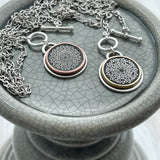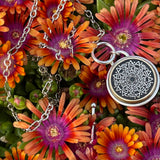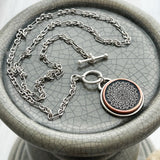 Inverted Namedala Charm Necklace - Sterling Silver
Guaranteed safe checkout

Not only our newest Namedala design but our favorite! The design rises above the black background! This personalized pendant necklace is a different take on one of our most popular designs. Much smaller, the pendant is one inch and that includes the frame (bezel). Your name creates a unique mandala and though the letters are visible, they are not as visible as our classic Namedala. 
Note: WE CAN ONLY DO up to THREE names. If you want more than THREE names, the design changes to the Mom Namedala design. 
You may choose brass, copper or sterling silver bezel. Everything else is sterling silver on the necklace. 
This necklace is not adjustable so please make sure to order the exact length you want. 
The Namedalas are hand-drawn, lasered and bezeled by our artists. This process can take 7-10 business days.