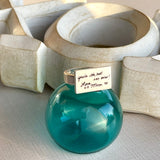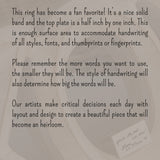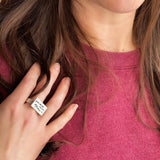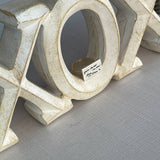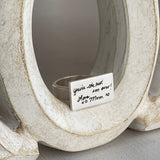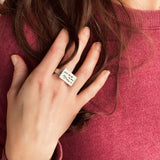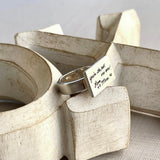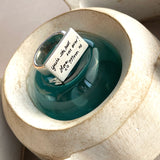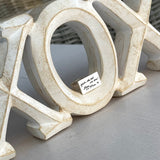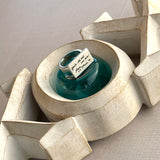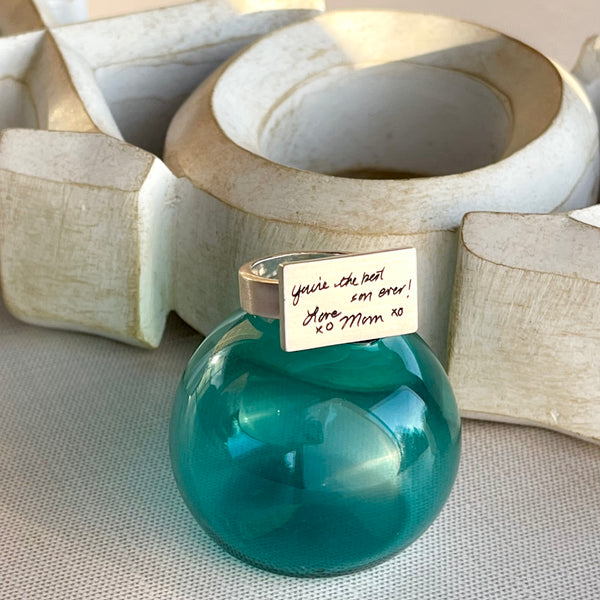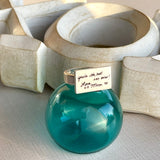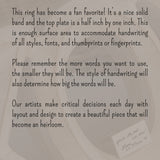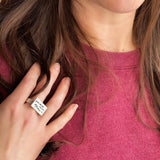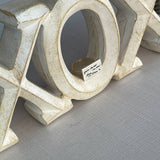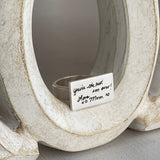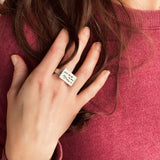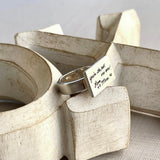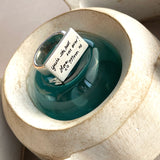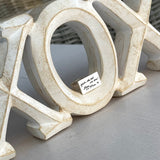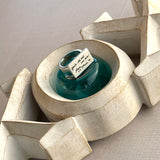 Sterling Silver Treasured Ring for Handwriting, Quotes, or Fingerprints
Guaranteed safe checkout

This keepsake sterling silver engraved ring has become a fan favorite! The ring features a nice solid band and a top plate for custom engraving that measures a half inch by one inch. This top plate has enough surface area to accommodate handwriting of all styles, fonts, and thumbprints or fingerprints.
Please remember the more words you want to use for the custom engraved ring, the smaller they will be. The style of handwriting will also determine how big the words will be.
Our artists make critical decisions each day with layout and design to create a beautiful sterling silver keepsake ring that will become an heirloom. For more personalized pieces, see our line of handwriting-engraved jewelry.