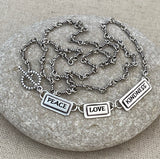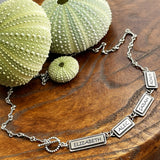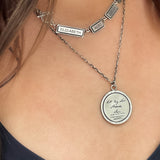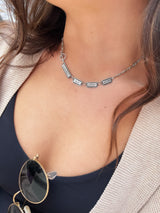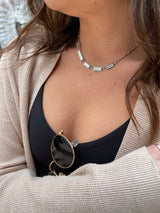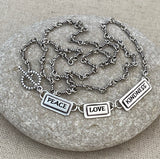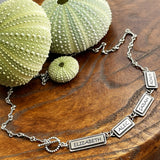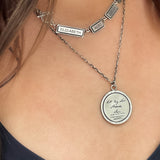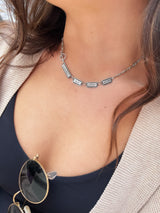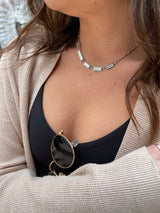 Say It On A Necklace - Sterling Silver
Guaranteed safe checkout

The newest of our "Say It On A" Collection" and I love it! You can choose as many links as you want. Wear your favorite quote, song verse, or Bible quote, or create a custom name charm necklace. The possibilities are endless! You can combine shorter words onto one link.  To add a twist, we've included the toggle on the front of the necklace to give it a hint of unique, as if it weren't unique enough. 

The base price is $98 for a sterling silver chain necklace that includes one linked charm. Each charm thereafter is $22.

For more like this, view all of the custom engraved necklaces and other jewelry in our Say It Collection.