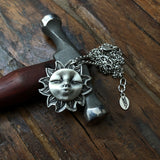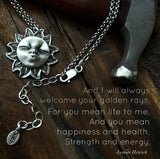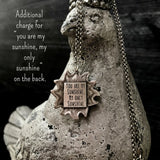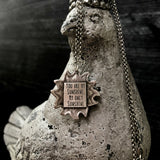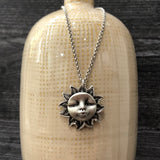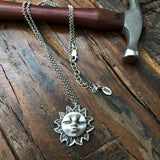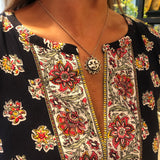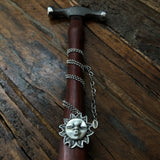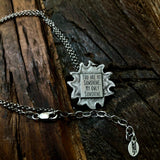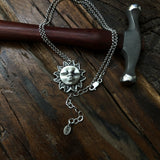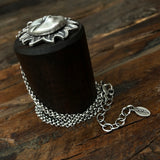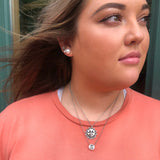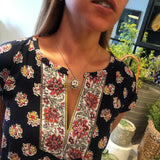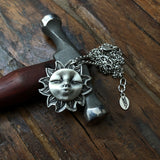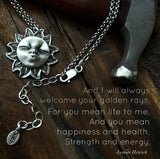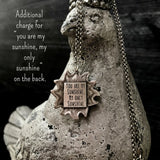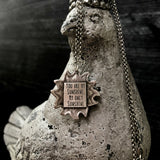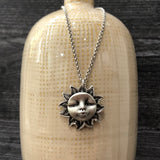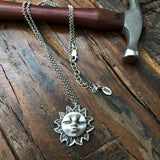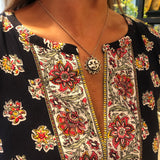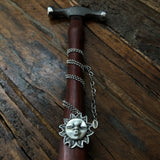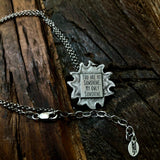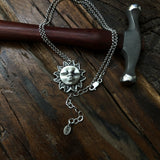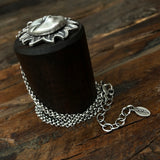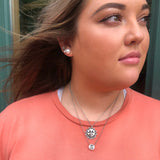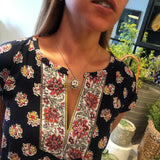 Sun Kissed Sterling Silver Necklace
Guaranteed safe checkout

I am so excited to launch our Sun Kissed Necklace, she's beautiful! The sun represents energy, strength, power and rebirth. Nothing can survive without the sun. We hand cast this sterling silver sun necklace in our studio. Each one will take on unique characteristics. 

The sterling silver sun pendant is a little over an inch in diameter. The chain is 18 inches adjustable to 20 inches. If you would like a different length, you can let us know in the notes section at checkout. 

Swipe through the pics to see size and thickness.  Solid sterling silver.
You do have the option of adding "You are my sunshine, my only sunshine" on the back of the pendant.

I can't wait for you to enjoy this necklace like I have!