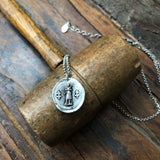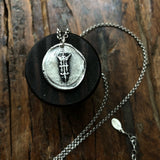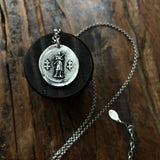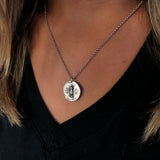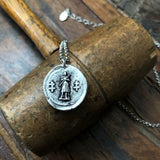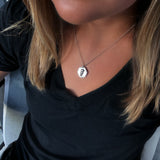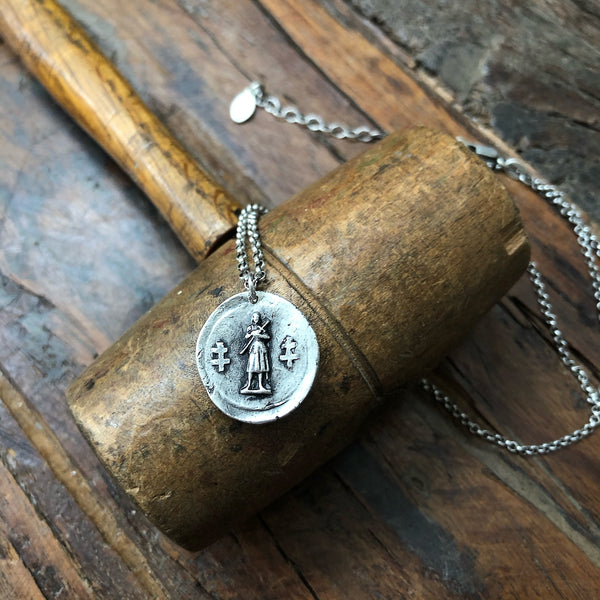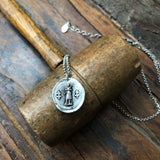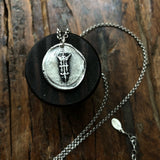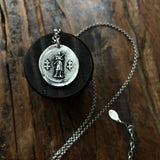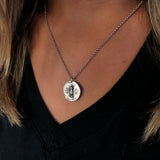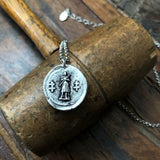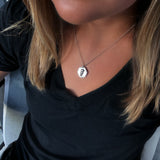 Joan of Arc Sterling Silver Necklace - Double Sided
Guaranteed safe checkout

I am not afraid... I was born to do this. -Joan of Arc
Joan of Arc is a national heroine of France. She was a peasant girl who, believing that she was acting under divine guidance, led the French army in a momentous victory at Orléans in 1429 that repulsed an English attempt to conquer France during the Hundred Years' War.
Our sterling silver Joan of Arc medallion necklace represents the badassery in each one of us!
The pendant was cast from a 1920 French medallion.  The pendant is double sided and measures approximately one inch in diameter. The pendant and chain is sterling silver. It is 18-20".  If you would like a different length, you can specify in the notes at checkout. 
The pendant is appropriately 3/4 inch.