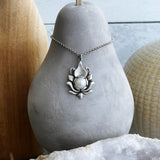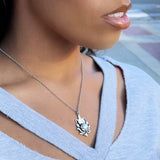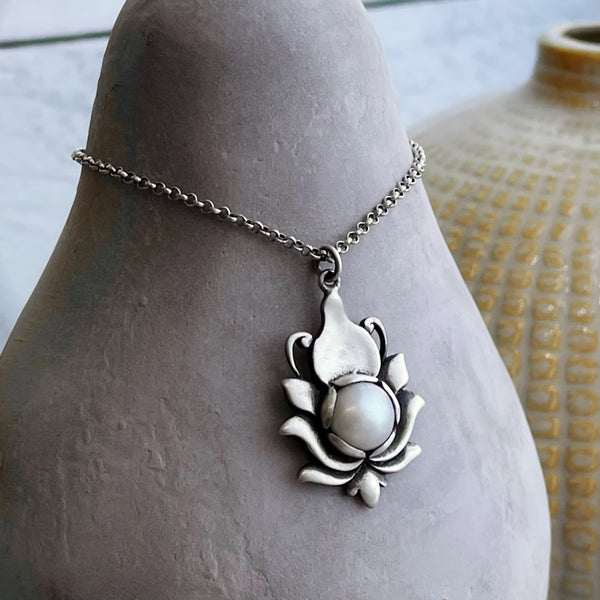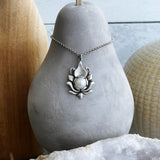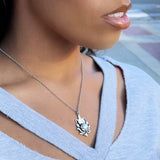 Lotus and the Pearl Sterling Silver Necklace
Guaranteed safe checkout

The ancient Greeks associated pearls with Aphrodite, the goddess of love who, according to the myths, was born from the sea. The lotus represents rebirth, rising from dark muddy waters into a beautiful flower. This pearl and sterling silver lotus flower pendant necklace reminds us to rise above and blossom into the beautiful best versions of ourselves and remember to love.
The silver lotus flower pendant measures 1.5 inches. We use a gorgeous 10mm mabe pearl as the centerpiece. A mabe pearl is a composite cultured blister pearl that is cultivated on the inside of a mollusk's shell. 

This lotus flower pendant necklace is available in 16-18 inches or 18-20 inches. Also, make sure to check out our gorgeous garnet sterling silver lotus necklace.