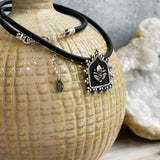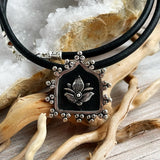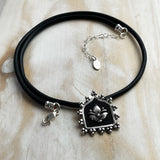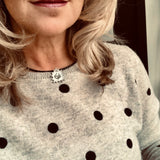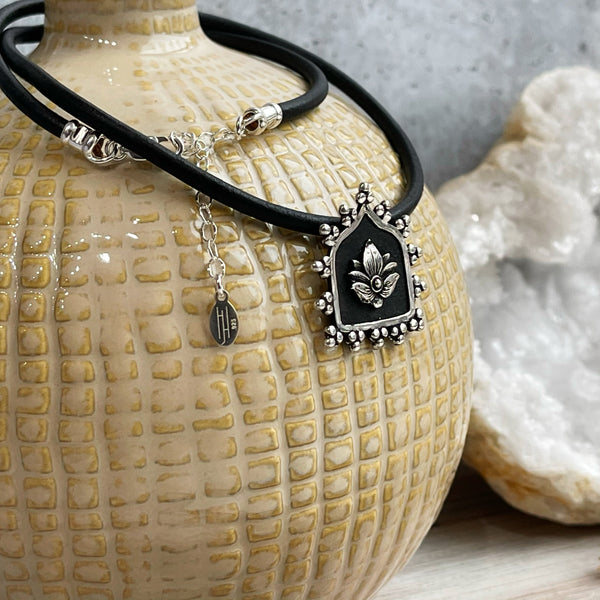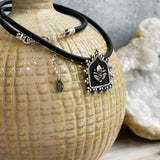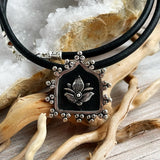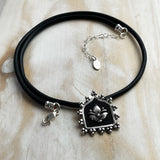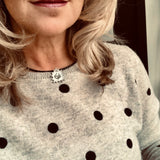 Lotus Rebirth Leather Necklace
Guaranteed safe checkout

The lotus flower is regarded in many different cultures, especially in eastern religions, as a symbol of purity, enlightenment, self-regeneration and rebirth. Its characteristics are a perfect analogy for the human condition: even when its roots are in the dirtiest waters, the lotus produces the most beautiful flower.
Our sterling silver lotus flower necklace is handmade, size is approximately 7/8"x1". The necklace is made of 3mm leather with sterling silver lobster clasp and 2 inch extender so that you can wear the necklace from 16 inches up to 18 inches. 


This is a quick ship item and will be shipped within 24-48 hours after the order is placed.