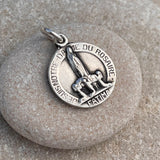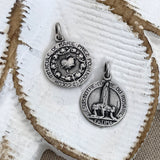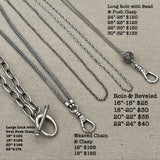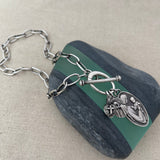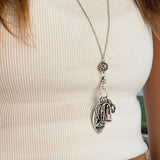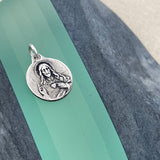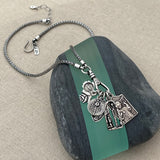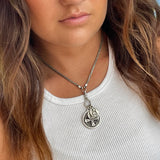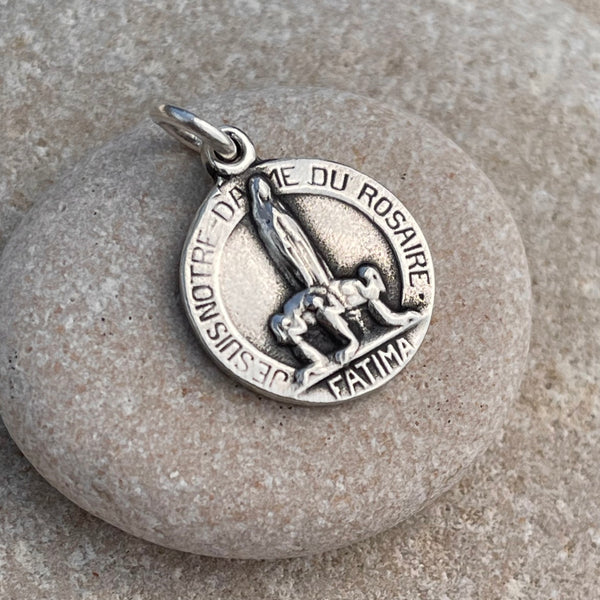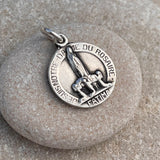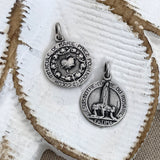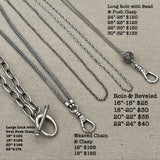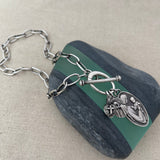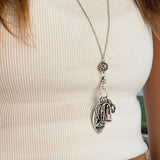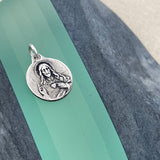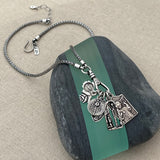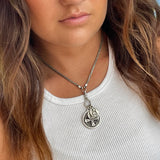 Madonna Rosary double-sided Charm
Guaranteed safe checkout

He suis notre dame du rosaire.
I am our lady if the rosary. 
Immacule de Marie priez pour nous. 
immaculate Mary pray for us. 
The original pendant came from a flea market in France.
 On May 13 of 1917 at Cova da Iria, located in the city of Fatima, Portugal, a supernatural event occurred in which the Virgin Mary appeared to three children as they were tending sheep. In the well water on property owned by the family of one of the children, they saw an apparition of a beautiful woman holding a rosary in her hand. As a storm broke and the children ran for cover, they again saw the vision of the woman in the air just above an oak tree, who reassured them not to be afraid, saying "I come from heaven." In the following days, this apparition appeared to them six more times, the last being in October of 1917, during which she instructed them to pray the Rosary in order to end World War I.
Sterling silver Madonna of the Rosary pendant. This double-sided charm measures .75" in diameter.