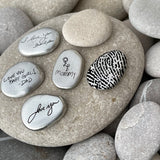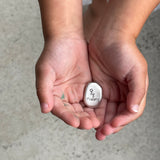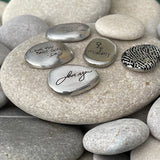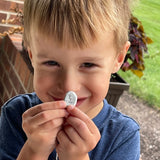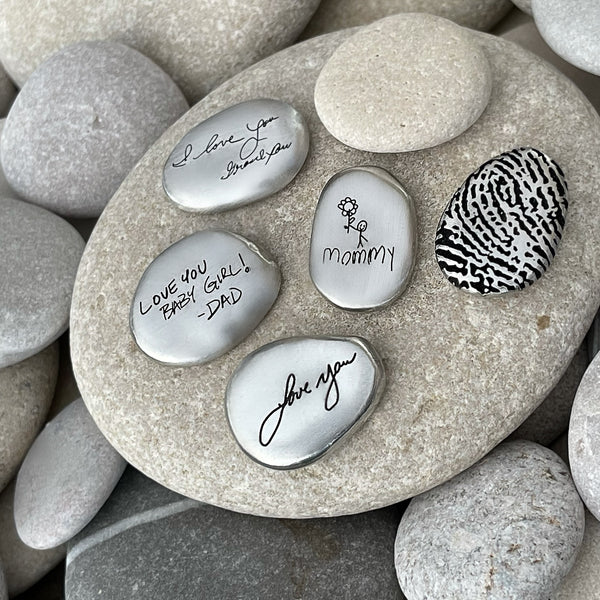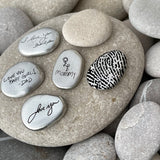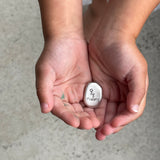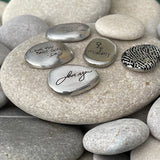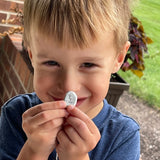 Pewter Handwritten Message Worry Stone
Guaranteed safe checkout

Worry stones have been used since ancient times and used for different purposes amongst many cultures. We have created our worry stones out of fine pewter, meaning there is no lead. There's nothing more comforting than having a worry stone with a handwritten message of a loved one. Whether kept in your pocket, car, desk or even laying in a potted plant, this is a treasure that will be with you always. 
Our personalized engraved worry stones are a perfect sentimental gift for someone who doesn't wear jewelry.

Dimensions for these rubbing stones are approximate since each stone varies in shape. The average size is 1"x.75".