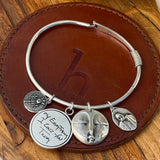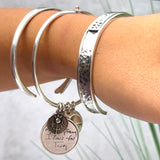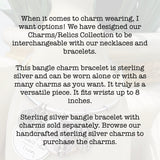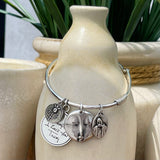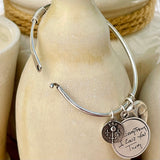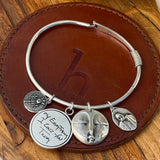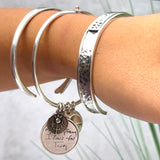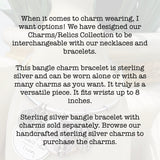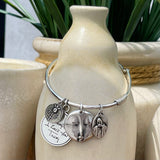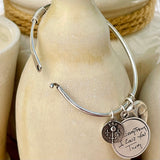 Sterling Silver Bangle Charm Bracelet
Guaranteed safe checkout

When it comes to charm wearing, I want options! We have designed our Charms/Relics Collection to be interchangeable with our necklaces and bracelets. 
This bangle charm bracelet is sterling silver and can be worn alone or with as many charms as you want. It truly is a versatile piece. It fits wrists up to 8 inches. 
Sterling silver bangle bracelet with charms sold separately. Browse our handcrafted sterling silver charms to purchase the charms.