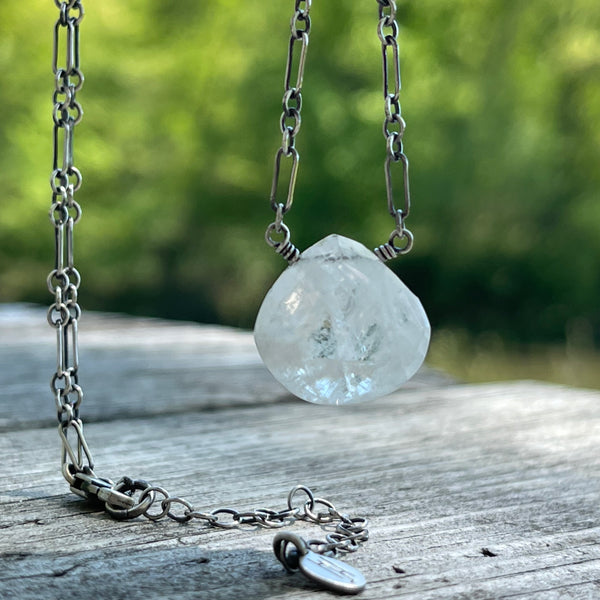 Sterling Silver Faceted Moonstone Necklace
Guaranteed safe checkout

Simple, stunning, and meant for everyday wear, there is no other way to describe our raw moonstone necklace.
"Two thousand years ago, Romans used moonstone in jewelry. They linked the stone to the Moon Goddess Diana and believed that wearing the moonstone would bring love, wealth, and success" -American Gem Society
This sterling silver moonstone necklace comes in 16"-18" or 18"-20".