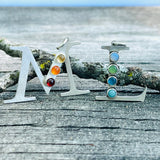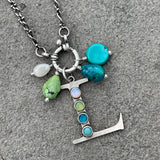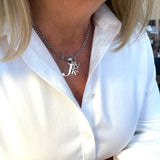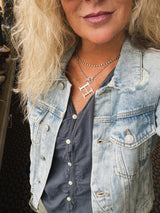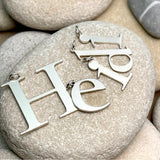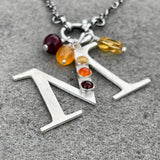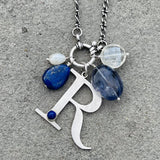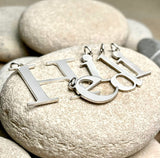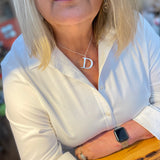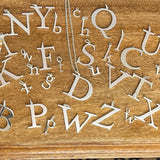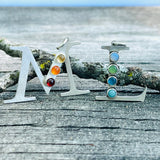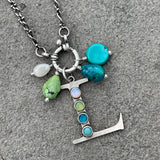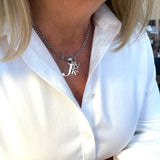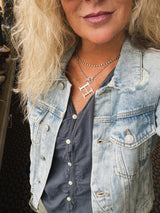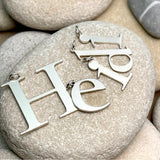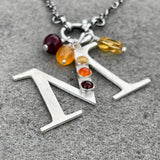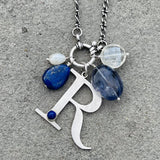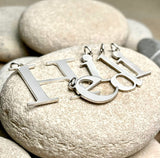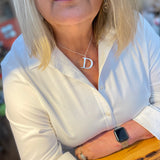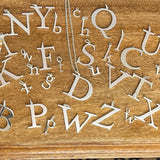 Sterling Silver Letter Charms
Guaranteed safe checkout

I love our sterling silver initial charms! They are the perfect addition to our charms collection. These alphabet charms allow you to have the creative freedom to make an amazing necklace!
Make sure to browse our chains/charms section to add to your masterpiece! You can combine these sterling silver initial charms with our wire-wrapped gemstones to create an awesome cluster on a necklace.
Capital letters are a little over one inch. The capital letters are $30. You can choose up to four gemstones to be placed on the letter. Our artists will make the choice of where they are placed, but we will keep them in the order you've listed them. Each gemstone is an additional $20.
Lowercase letters range between half and one inch. Only one gemstone can be added to them due to size. The lowercase sterling silver alphabet charms are $20 and $45 with a gemstone.