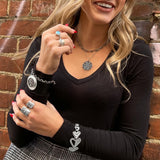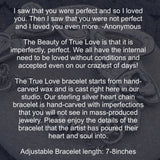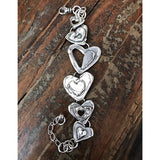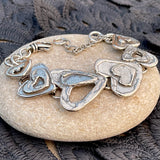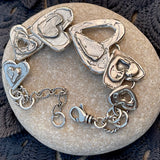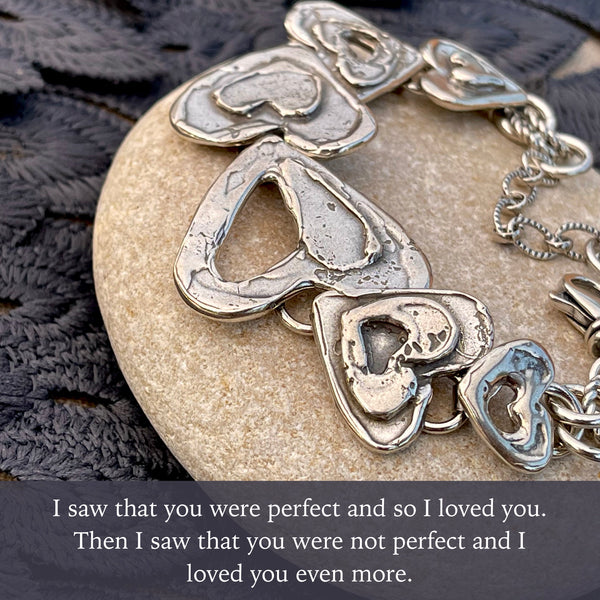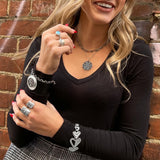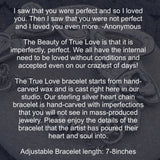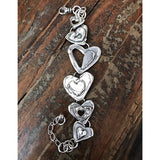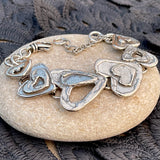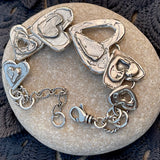 True Love Bracelet - Sterling Silver
Guaranteed safe checkout

I saw that you were perfect and so I loved you. Then I saw that you were not perfect and I loved you even more. -Anonymous
The Beauty of True Love is that it is imperfectly, perfect. We all have the internal need to be loved without conditions and accepted even on our craziest of days!
The True Love bracelet starts from hand-carved wax and is cast right here in our studio. Our sterling silver heart chain bracelet is hand-carved with imperfections that you will not see in mass-produced jewelry. Please enjoy the details of the bracelet that the artist has poured their heart and soul into. 
Adjustable Bracelet length: 7-8inches
PRODUCTION TIME for personalized jewelry is 10 business days (that does not include weekends or national holidays). Each piece is handmade in our Midwest studio by local artisans. Production times will be longer during HOLIDAYS. Please visit SHIPPING page for updated production times. You will receive an email with tracking information once your order has shipped. 
Expedited shipping upgrades do not change production time they only speed up the shipping process.