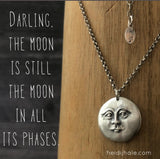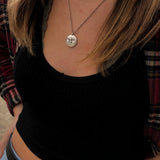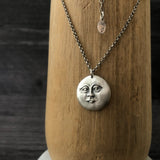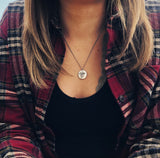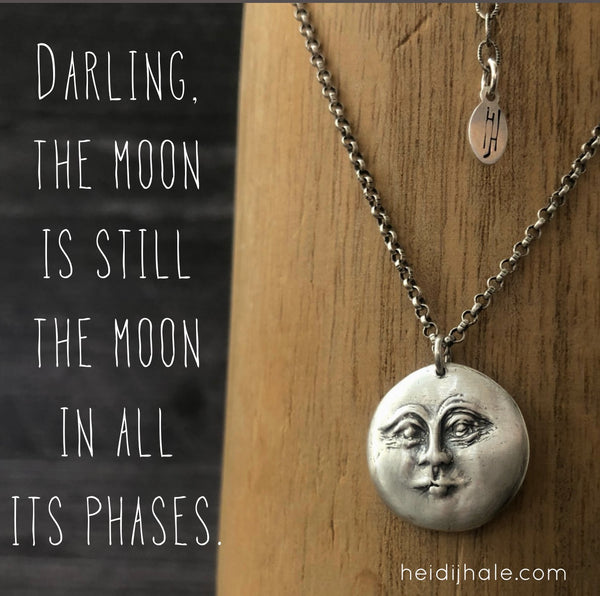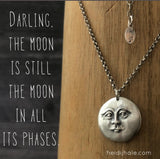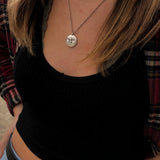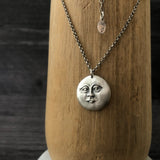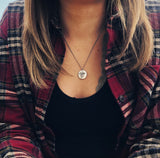 Sterling Silver Moon Necklace
Guaranteed safe checkout

And if you are to love, love as the moon does. It does not steal the night, it only unveils the beauty of the dark.
                                   -Isra Al Thibeh
As soon as this moon face necklace came out of the mold, I knew it would be a lasting favorite. It's sterling silver and is approximately 18-20mm in diameter. Each full moon pendant necklace is unique with its bumps, textures and shape made by the artist.


The chain on our sterling silver moon necklace is 18 inches, adjustable to 20 inches. If you prefer a different length, please put your preference in the comment section at checkout.