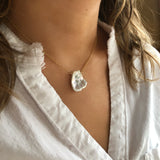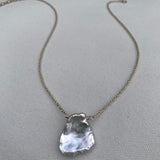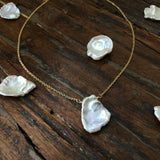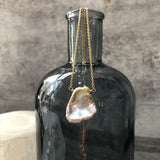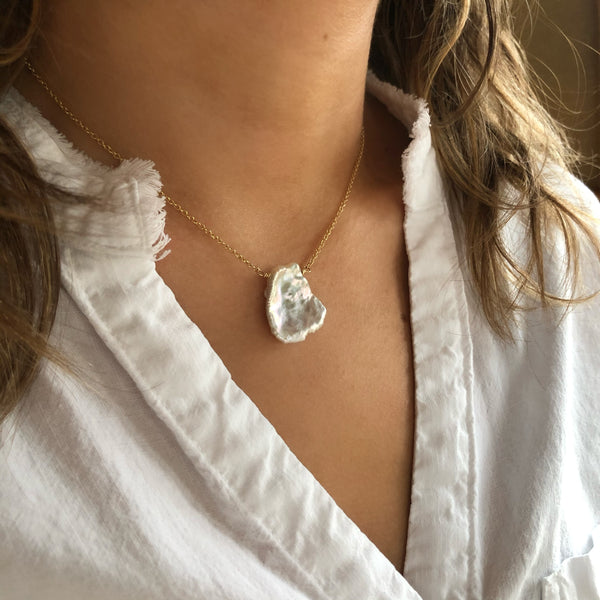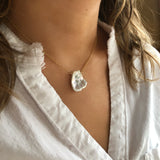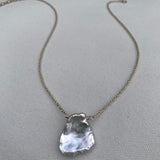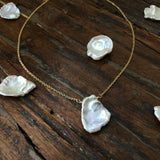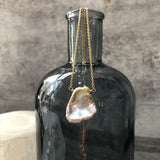 Extraordinary 14k Gold Filled Keshi Necklace
Guaranteed safe checkout

When I began working with keshi pearls over 15 years ago, you could only find very thin tiny keshi pearls unlike the ones I work with today. The keshi pearls now are almost an inch long and have an amazing luster, and I wanted to celebrate them with this 14k yellow gold pearl pendant.


The necklace is adjustable from 18" to 20".
The keishi pearl pendant is approximately 3/4 inch to
1 inch and remember that each pearl is unique in size and shape.  We pick each pearl out knowing we would wear it, ourselves  
The chain is 14k gold filled.