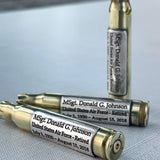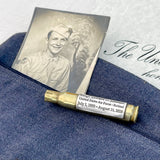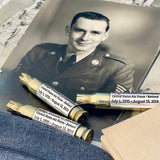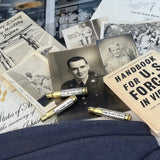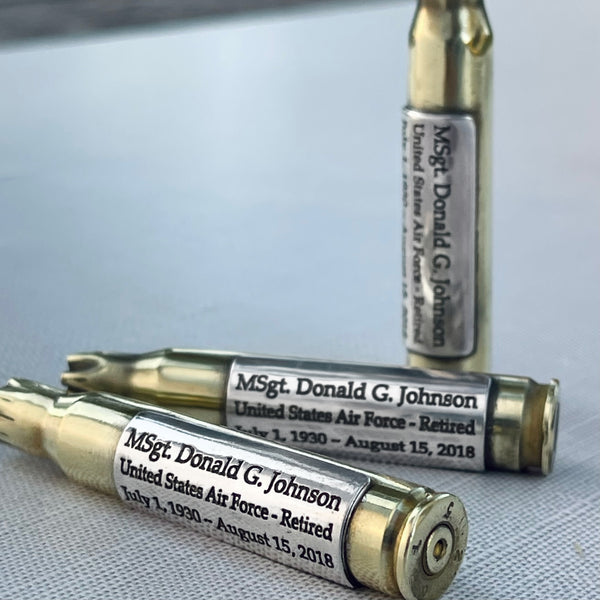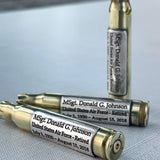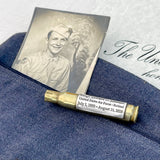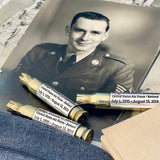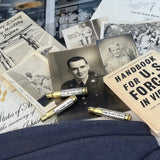 Shells of Honor - Sterling Silver Plate
Guaranteed safe checkout

For those family members who served in the military, the Honor Salute is one of the most powerful moments during a funeral. 
They receive full military honors at the funeral with the Gun Salute, as well as the presentation of the flag. This brief ceremony is performed Honor Guard made up of veterans.  
Pictured are the shells that were shot at my grandpa's funeral. I put a sterling plate on them with his his military information. These will be heirlooms passed down for future generations.
Handwriting can be put on them, too. 
The price is per shell. We can do as many as you like. They will come in a velour bag.